Vastly experienced (20+ years) IT freelancer working in multiple IT fields. Team oriented with leadership experience, delivering consistently high quality and efficient service covering the vast spectrum of IT landscape. Also a trained and experienced accountant, working with small enterprises to handle their accounting issues.
Hello dear Visitor!
First up, thank you for visiting my site. I'd like to tell you a little bit about myself. I've been working in the field of IT and accounting as a freelancer for more than 20 years. By training, I'm actually an accountant, holding a Swiss diploma. But right from my school days, when personal computers were just arriving on the scene, the field of IT interested me greatly. In fact, it wasn't even called IT then!
My first computer was an Atari. Of all things (and probably because of my accountancy background), Microsoft's Excel, with its  ability to create financial statements and compute things we had been using a calculator for before that, fascinated me. The world of technology drew me in more and more, given my innate character trait of curiosity. Curiosity to know why something works. And why something doesn't. Trying to fix what doesn't work. I got my big break when a then-small legal firm entrusted me with building up their IT structure. They grew, and I grew with them, and the learning never stopped.
A couple of years ago, I decided to move away from the impersonal and rule-bound, rigid environment of big companies and work with smaller setups. And I've never been happier!
I have a home lab with a Dell server with VMware Vsphere running various Windows and Linux VMs. I host my own mailserver, nameserver and of course this website is hosted on my server too. Even my phone system is software-based.
Alongside this, I continue to help clients with accounting too. These two fields I work in are total contrasts, yet I fit so well into both! Each fulfills a different need in me.
I'd love to help you with any IT or accounting issues you have, small or big. Let's start a conversation!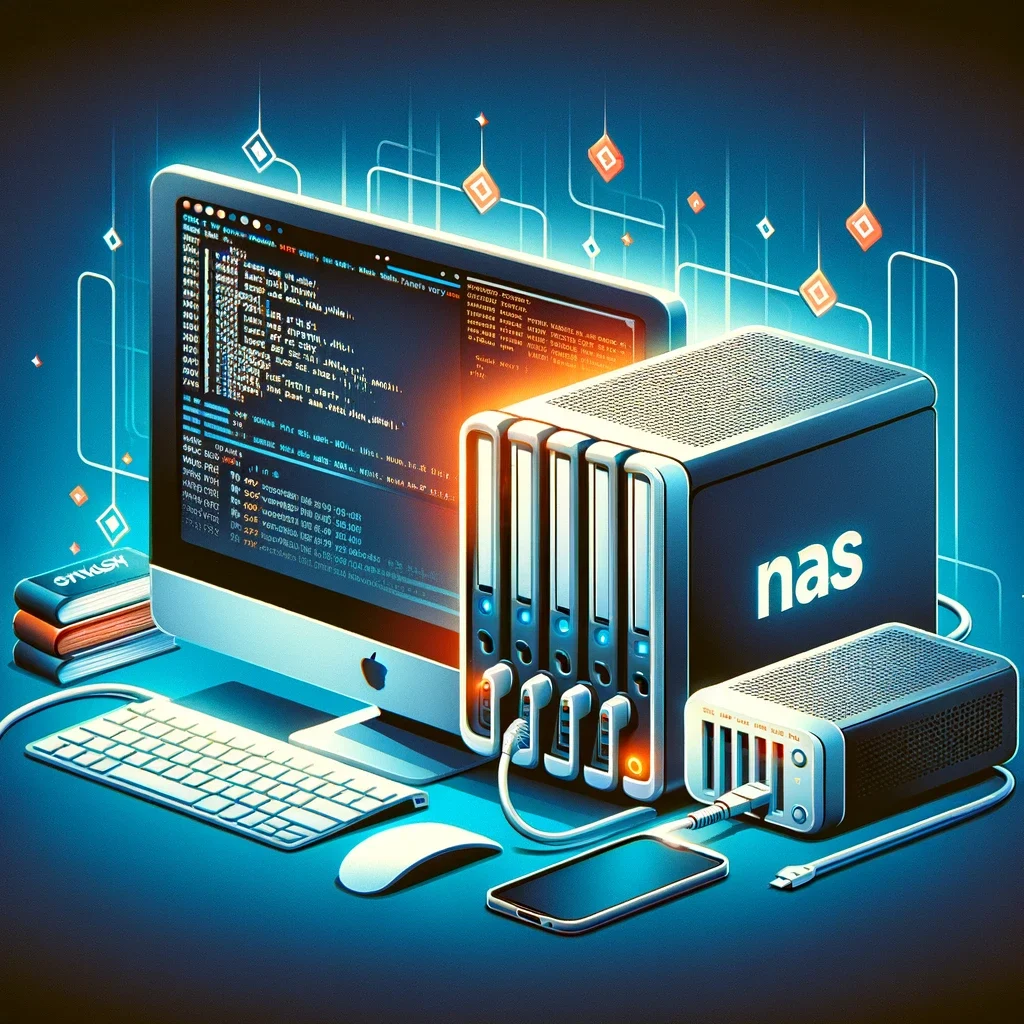 Before we dive into SSH into your Synology NAS, let's quickly talk about what SSH encryption is. SSH, or Secure Shell, is a secure way to access and manage another computer, like your Synology NAS, remotely over the internet. It's like having a secure, encrypted tunnel through which you can send commands and manage your NAS, no matter where you are.
Visit my accounting website